ISO certification in Saudi Arabia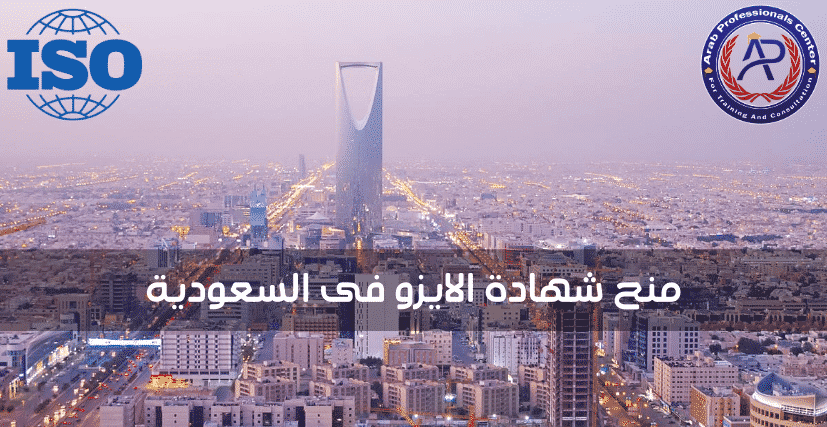 ISO Certification in Saudi Arabia
If you are looking for more information about ISO certificates in Saudi Arabia, you are one of many people whom are interested in quality management science and ISO standards, so together we will review the important information about ISO certificate, whether you are in Saudi Arabia or at any other country such as Egypt, Jordan, UAE, Bahrain, Kuwait, Qatar, Sudan, Libya …etc
ISO Definition
First of all, let's go together to explore what is the definition of ISO? ISO is a Latin word that means symmetry, it was used to be an acronym for the International Standardization Organization.
ISO certificate is an evidence from a 3rd party certification body, that organization already implement an effective Quality management system in accordance with the relevant ISO standards such as Quality management system QMS ISO 9001 or Environment management system EMS ISO 14001 or Food safety management system ISO 22000 … etc
ISO organization issues standards, such as Quality, Environment and Health & safety management systems standards, there a lot of Other standards included but not limited to:
Quality Management System (ISO 9001)
Environmental Management System ISO 14001
Food Safety Management System (ISO 22000)
Information Security Management System (ISO 27001)
Energy Management System ISO 50001
Occupational Health and Safety Management System (ISO 45001)
ISO Certification body

All organization seek for ISO certificate need to be audited by one the approved certification body, and due to the large number of certification bodies, you should select your certification body based on these criteria:
ISO certification body's reputation
Their past experience in auditing & Certification
The experience of their auditors whom will audit your organization
Their accreditation (is the certification body accredited by an accreditation body and member of IAF or not)
Price
Accreditation bodies
The accreditation is defined as an acknowledgement by a governmental regulatory body that the certification body are complying with the best practices of certification
The ISO certification bodies are periodically reviewed by the accreditation authorities to ensure continuity of compliance.
ISO certification bodies got the license from the accreditation body to use the logo of the accreditation body on their certificate that given to client.
All of above is important to ensure that the client has got an effective audits and added value that allows the organization to improve and develop its performance, because external audit main objective to improve performance of management system, not detecting and trolling non conformity.
ISO certification body in Saudi Arabia?
Many of ISO certification bodies are working in Saudi Arabia and GCC marke, It is difficult to list all iso certification bodies, But in case you are looking for an ISO certification company, you can contact us to ask for quotation by clicking here. we can provide you with the best offer for get ISO certificate for your company.
We provide ISO Consultation & certification service in Saudi Arabia to all organizations in Saudi Arabia and other cities such as (Riyadh – Jeddah – Dammam – Khobar – Mecca – Taif – Tabuk – Al-Jouf – Abha – Jazan … etc)
What are ISO related courses?
Top ISO 9001 courses and quality
Guests comments