Graduate qualification courses for the labour and self-employment market
Your chance of success is here.
Failure to work is an economic phenomenon that has negative social effects, Sometimes it is difficult to get a job not only because of the scarcity of job opportunities, But it may be because the job seeker does not have the necessary professional skills to capture job opportunities and be one of the right choices for employers in filling vacancies and even seek to hire him and include him in their human cadres, From this point of view, the Academy of Arab Professionals has been keen to design a series of training courses to qualify graduates for the labor market and self-employment in order to give them the real skills necessary to strengthen their professional and functional abilities and qualify them appropriately to enter the labor market and compensate for the lack of experience.
Certified Quality Controller Qualification Courses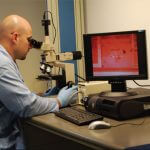 Your chance is ready to be part of the quality team at major facilities, Where companies are now seeking to hire qualified quality monitors with the necessary experience and skills in analyzing and solving quality problems, Preparing inspection plans and instructions, Training inspectors, Perform reviews, Applying the basics of statistical methods of monitoring operations.
Certified production technical qualification courses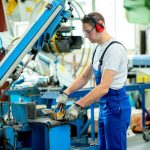 Your brilliant career can begin now, Industrial companies are now looking for qualified production technicians with the expertise and technical skills needed to operate equipment and machinery and use modern production techniques as well as basic skills in English, safety, Quality control, Data analysis … Etc
Qualifying a certified salesperson (wholesale and retail)
Sales jobs are among the most lucrative jobs, But you must possess the experience and sales skills to add to your personality the ingredients of a successful salesman and acquire a combination of experience, science, skill and intelligence in dealing with customers and analyze their purchasing behavior and the ability to plan well for the sales process and finish the deal with customers
Certified maintenance technician qualification courses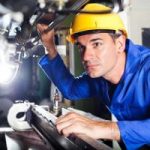 Maintenance is one of the most expensive activities but it is the most important of all, the higher the efficiency of maintenance contributes to reducing faults and errors, The maintenance technician needs to acquire different skills, starting with the basics of mechanics, electricity, hydraulics and PLC, as well as such as English terminology and statistical analysis.